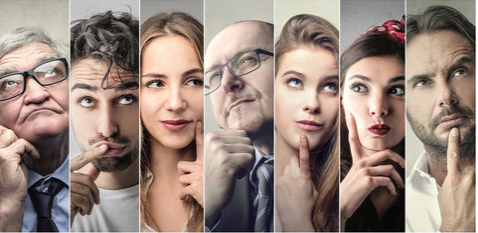 1. How do I prepare to be single again now that I've decided to file for divorce?
If you've decided to file for divorce, as part of the preparation process one should consider joining a gym or doing some other physical activity. The advantages of working out are apparent when you see the tangible results, but the other sometimes more critical gain is the mental and psychological benefits. The gym or other leisure center are great places to begin making new friends especially singles friends who may help you get acclimated to your new marital status after your divorce.

2. WHILE I GO THROUGH MY DIVORCE IS THERE SOMETHING I CAN DO TO AVOID REPEATING MY RELATIONSHIP FAILURE IN THE FUTURE?
Some people cope with crises and life's ups and downs by journaling. Sometimes getting your thoughts and feelings down on paper can be cathartic and it may help you release any negative emotions. What people don't realize is that this can also serve as an excellent reference tool when the time comes that you want to begin dating to meet that special someone. Divorced individuals sometimes lose confidence in their romantic choices after a failed marriage but being able to reference back to the traits about your Ex that you want to avoid going forward will help you identify them when you see them in a new person you meet. Likewise, you may also remember some of the good traits that you want more of with any new relationships. We tend to forget or reinvent our past, which can get us in trouble in the future. Being able to reference back can help keep you from repeating the same mistakes over and over again.

3. I JUST GOT THROUGH MY DIVORCE NOW I AM READY TO START DATING AGAIN, WHERE DO I BEGIN?
When you're newly divorced, you may find that all your friends are married and you don't know any other single friends. Sometimes your married friend avoid you like the plague! You may also feel as though you have no clue about the dating scene today, be it all of the apps or online dating sites and even trying to figure out dating etiquette. A great place to start is to hire a Dating Coach who can help you navigate this new world. Dating Coaches are an excellent resource for newly divorced individuals because they will not only provide sound dating advice but also help you get very clear about your wants and needs, criteria, deal breakers and life goals as it relates to future relationships, which will ultimately be your road map to love again.